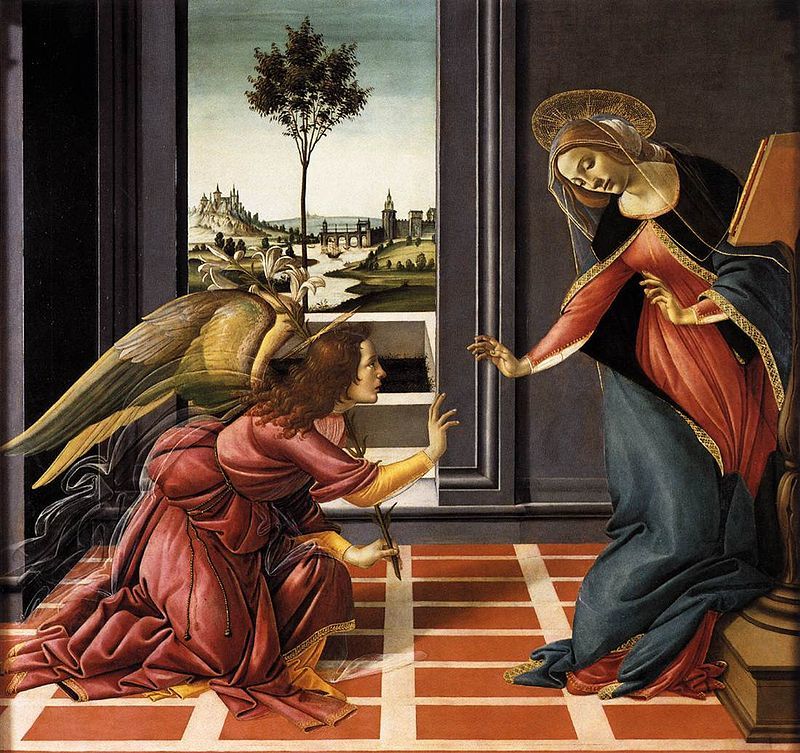 Hello lovely St. Marys. I have slept in, had a lazy breakfast, have a coffee complete with cream, coconut sugar and Madagascar cinnamon. I have been wanting to write for some time, but I haven't had anything that has stood out as coherently 'bloggable,' however, I am eager to write to you, so I will take you through the fall semester.
First, I must share that I've lost a dear friend and primary mentor, William Pegg. Will most likely will remain the highest example I've had in my life of a person who has grown as fully as possible into the stature of Christ. May light perpetual shine upon him. I am well supported out here, and have been able to fully engage with grieving this loss. Will stepped into my life and helped me when quite frankly, no one else could. It is a rare gift to be held in the eyes of another in complete unconditional kind regard.
My studies took on a different kind of pace this semester. Yesterday, I wrote an hour and a half final exam in Hebrew. After the exam, to blow off some steam, my Professor put us through 'advent mayhem.' She would flash pieces of advent oriented Scripture in both the Greek and Hebrew with some English hints and we would each yell out when we knew the passage. After I realized that I was reading the Greek from right to left (as you do with Hebrew), I stopped doing so and shouted out that I knew the passage that inspired this painting, 'be it unto me according to thy Word' (Luke 1:38), which is part of the 'Angleus' prayer.
At St. James in Vancouver, I get to ring the Angelus at noon before our meditative Eucharist on Fridays. To pull on the chord of this large bell and hear its low frequency sounds ringing out into the world while reciting the Angelus is one of the highlights of my week. Even though I have recited the Angelus many, many times, I still must have a written copy of it in my hand, because I become so filled with emotion that I can lose my place in it. It is better when I sing it. Speaking of singing, I have joined the choir at St. James and I am so happy about that. Entire worlds of meaning and emotion can be expressed for me in music.
More about the painting. I chose this because it in the Chapel of the blessed sacrament at St. James (Sandro Botticelli). I spent some time there recently in a facilitated Ignatian prayer experience as part of a retreat for Frontline Workers put on by city in focus. While I was in the Chapel, I was sitting beside a painting of St. James, the brother of God and I was deep in prayer, occasionally looking up at Archangel Gabriel and St. Mary. My vocational formation is intense and demanding. I am being opened up to a God that will not stay relegated to my own notions. I was about 20 minutes into the Ignatian process when I was looking at the care on Gabriel's face and what looks to me like concern, and then I noticed, how he was lower than Mary.
The reverence of Gabriel to Mary does not diminish the message, rather, it communicates the weight of it.
I wonder, how would I respond to an Angel taking a knee in front of me? Could I stand it? Rowan Williams can wrap words around these events so well, 'I obey, I bear the crucifying consequences, because I have, however dimly and weakly, chosen to love God and do his will, chosen to see obedience is the one ultimately, unconditionally worthwhile thing a human being can do. It may seem arbitrary, but the Clay doesn't argue with the potter.'[1]
I will end this blog by leaving you with a little snippet from my last Hebrew assignment, which was a word study on Love from Hear Oh Israel, which is an affirmation of faith in our prayer book.
Hear O Israel,The Lord our God is one Lord; and thou shalt love the Lord thy God with all thy heart, and with all thy soul, and with all thy mind, and with all thy strength. This is the first and great commandment. And the second is like unto it: Thou shalt love thy neighbour as thyself. On these two commandments hang all the Law and the Prophets (BCP 69-70, BAS 53).
Love: At the end of Deuteronomy 6:4, when it is written, the Lord is one—ESV notes that 'The Lord our God is one Lord; or The Lord is our God, the Lord is one; or The Lord is our God, the Lord alone.' The question here is in what sense the predicative 'one' is to be understood,[2] is it 'one' or 'alone?' This question has caused a great deal of debate that, summarized, falls into two camps; 'integrity of character of God' and, 'exclusivity of relationship.' Bruce Waltke expresses camp one (integrity of character) by asserting that this confession aims to refute the notion that "the tribes of Israel—worshiped different manifestations of I AM."[3] Waltke asserts that this speaks to the unity and the integrity of character, in the God of Israel. That the God of Israel is one—one in moral character and divine purpose. No matter where you find the God of Israel manifesting, the same moral character and divine purpose will be encountered.[4]
The other camp says that 'exclusivity of relationship' is presumed behind the text due to the Ten Commandments that occur in the preceding chapter. In Deuteronomy 5:6–7: 'I am the Lord your God who brought you out of Egypt, out of the land of slavery. You shall have no other gods before me.' So, with the ensuing Shema, it is argued to be easily understood as 'the Lord alone' because that text is building on the Ten Commandments. 'No other Gods' is a repeated refrain throughout the book of Deuteronomy. Raymond Brown succinctly expresses this point of view: "True worship is a public confession that, though we are aware of rival allegiances, the Lord alone is our God."[5]
I am of the mind that there is no need to choose between 'alone' or 'one' and that both concepts work together to deepen the imparted meaning. I think there is spiritual significance to the word 'one' designating a compound unity rather than an absolute singular.[6] The exclusiveness of relationship is important and speaks to an intimacy with God within the larger unity imparting the detailed particularity within the immensity of God's actions, and that within aloneness God is present.
There is a great deal happening with this word. First of all, in much of the direct speech that is attributed to Moses, including Deuteronomy 6:4–5, the 1st person forms, 'I, we, our' and the 2nd person forms, 'you, your'are used which not only serves as a reminder that Moses is the one speaking, but facilitates an experience that he and his audience are participating in the discourse together.[7] Next, in this phrase, וְאָ֣הַבְתָּ֔ אֵ֖ת יְהוָ֣ה—by a stylistic device, "the action produced by an inner motivation can be indicated by the object that is desired."[8]
This love is not only a process, it is a goal that the TDOT describes as an 'ethico-religious value,' which results from the connection of the verb 'ahabh with a real object. This kind of 'ethico-religious value,' is flushed out as practical; viz love of agriculture characteristic of a king who rules prudently (2 Chr 26:10), or feeding your enemy (Pr 25:21). This practicality becomes rooted within the divine reasoning and command to love. Divine reason is when "the attitude of love is itself made the norm."[9] It is of interest that in some of the Near Eastern treaties a similar word is used to express the relationship between a vassal and their suzerain.[10] With this in mind, a sense of socio-ethical love emerges from the HB[11] that is deep, runs counter to vacillating emotions, genuine, of real substance and based on actions not desires.[12] This culminates as a love for neighbor and enemies alike as an act which grows from divine arrangement.[13]
After processing all the information I learned about וְאָ֣הַבְתָּ֔ and looking back at the Shema, I would translate Deuteronomy 6:5a as 'together with God's divinity, love God with all … ' I do feel as though the sequential conjunction וְ if used as 'together with' before 'love' as a suffixed pronoun, and the ensuing Yahweh as the direct object do make this an accurate translation of this phrase. Also, my translation does expedite the paradigm that is set in play by the 'ethico-religious' tones of this kind of love in the HB which inform and are informed by an overarching theme throughout all of Christian Scripture of participating with longsuffering divine presence as salvation.
[1]Rowan Williams, A Ray of Darkness(Cambridge, Mass.: Cowley Publications, 1995), 148.
[2]S. R. Driver, A Critical and Exegetical Commentary on Deuteronomy, 3rd ed., International Critical Commentary (Edinburgh: T. & T. Clark, 1902), 89.
[3]Mark D. Futato, OT391 The Shema, Logos Mobile Education (Bellingham, WA: Lexham Press, 2015)
[4]OT391 The Shema
[5]Raymond Brown, The Message of Deuteronomy: Not by Bread Alone, ed. J. A. Motyer and Derek Tidball, The Bible Speaks Today (England: Inter-Varsity Press, 1993), 258.
[6]Walter A. Elwell and Barry J. Beitzel, "Shema, The," Baker Encyclopedia of the Bible(Grand Rapids, MI: Baker Book House, 1988), 1945.
[7]B. M. Rocine, Learning Biblical Hebrew: A New Approach Using Discourse Analysis(Macon, GA: Smyth & Helwys Pub., 2000), 325–326.
[8]Johannes Botterweck and Helmer Ringgren. Theological Dictionary of the Old Testament. (Grand Rapids, Mich.: Eerdmans, 1974), 106.
[9]TDOT, 106.
[10]W. L. Moran, 'The Ancient Near Eastern background of the love of God in Deuteronomy', CBQ, XXV, 1, 1963, pp. 77–87.
[11]Eccl.3:8, 9:1b, Prov 9:8, 12:1, 13:24, 15:12; 17, 16:13, 17:17, 19:8, 29:3 Ps 34:13
[12]TDOT,110.
[13]TDOT,111.