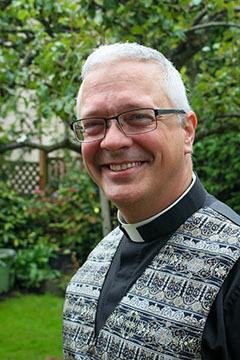 Craig is an explorer and 'wayfinder' at heart—geographically, culturally, and spiritually. For over twenty-five years he has brought together his thirst for understanding new people/systems/technologies/cultures and his yearning to help people live together in authentic community. Craig and his wife Jackie resonate with such re-emerging themes in the life of the 21st-Century Church as 'authenticity', 'ancient' yet 'future', and 'community'. Their cat, Mary, is ambivalent about such things.
Craig enjoys sailing, cooking, brewing craft beer, flyfishing, making stuff, and dreaming—with friends. A bridge-building GenX-er, he also enjoys helping individuals and groups discover effective ways to engage a younger generation through the use of digital storytelling and social media tools.
Craig is decidedly uncomfortable when stuck inside a box and figures God is, too.