Anita Lahey
Facilitator of Field Trips into Poetry
Anita Lahey never meant to become a poet. She's a practical person who grew up in Ontario and studied journalism. But a love of language and an insatiable curiosity can lead in surprising directions. Author of The Mystery Shopping Cart: Essays on Poetry and Culture, (Palimpsest, 2013) and two poetry collections (Out to Dry in Cape Breton and Spinning Side Kick, both published by Montreal's Véhicule Press), Anita is an accomplished magazine journalist, past editor of Arc Poetry Magazine, and former mentor with the Quebec Writers' Federation. Now series editor for Tightrope Books' annual anthology The Best Canadian Poetry in English, Anita has taught poetry workshops in the National Gallery of Canada, at Fredericton's Beaverbrook Art Gallery, and at High Park Nature Centre in Toronto. Anita sees poetry as one of the most pertinent, grounded, creative and thrilling forms of expression alive in the world today. anitalahey.wordpress.com
Anne Glover
Facilitator of Stories in Air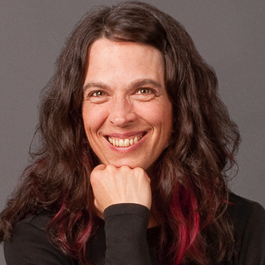 Anne Glover was born in Ohio, grew up in Toronto, studied linguistics in Quebec, and ended up in Victoria. Her all-ages classes for learning French through songs and games led to telling stories, and soon she was touring the province performing and leading workshops. Anne works in English and French; her unique and dynamic style includes a stunning array of string figures that illustrate her stories. For 30 years she has made her living as a freelance performer, apart from 4 years as a classroom teacher. Recent tours include Ireland, Japan, South America, Romania and the US. Years on the road have given Anne a unique perspective on society and a deep respect for community. Anne is a dynamic leader whose workshops have inspired performers, librarians, teachers, parents and seniors. Anne received a national award for her storytelling in 2016 and was selected for Canadian Children's Bookweek Tour for 2018.
Steph Khoury
Facilitator of Creative Community Music Ensemble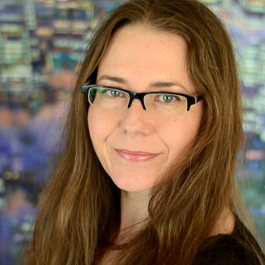 For over 20 years as a musical performer and teacher, Steph Khoury has been passionately challenging the norms in music learning and teaching that emphasize notation and performing repertoire. Originally trained as a classical guitarist, Steph plays a range of instruments and is performing primarily jazz and Indian music. She recently completed a PhD from McGill University in music education that sought to discover and develop alternative methods for learning improvisation and creative musicianship. She has been crafting performance workshops and leading ensembles for over a decade that cultivate creative outlets and communities built around musical exploration. Her passion for alternative models of conceiving music has led her to study and perform in various regions of the world including Mexico, Canada, USA, Central America, Belgium, France, Italy and Spain. Khoury is a relatively recent transplant to Victoria, where she is excited to be performing and sharing her love for music making.